Cut the Rope New 1.4 Toy Box Update Trailer
Video trailer: Great physics puzzle Cut the Rope is getting a new level / box!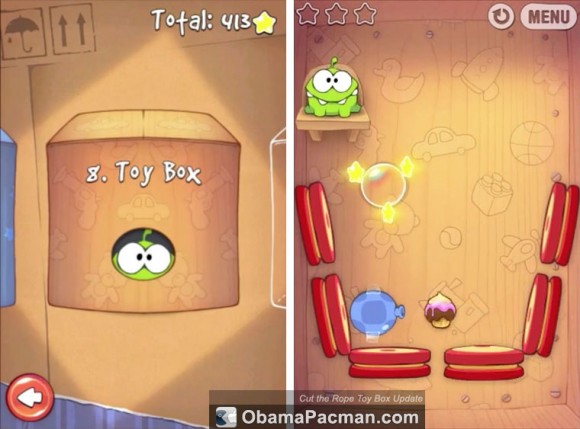 Video: Cut the Rope Toy Box v1.4 Update
New "Toy Box" Cut the Rope update introduces trampolines (some even moves) and unlockable Om Nom drawings. Looks like there will be floating half donuts, candy halves, cupcakes, and some swinging ropes of course.
The update is coming soon, free for existing owners of Cut the Rope.
Download Cut the Rope for iOS:
[iPhone + iPod touch App $0.99]
[iPad App $1.99]
Update, July 21: New update live now!

Related Posts