Chinese DIY iPad Transformer Tablet PC
Attempt to create iPad tablet clone: you are doing it wrong.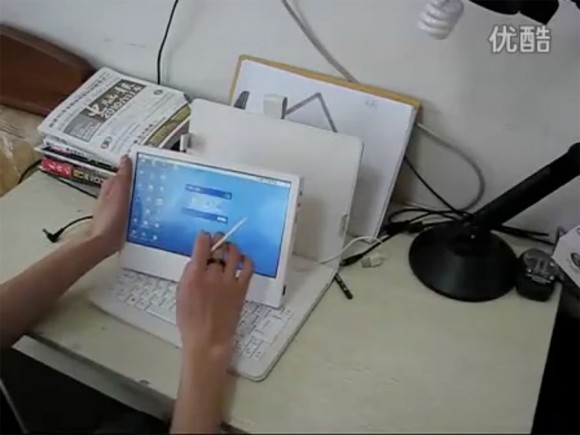 VIdeo: Chinese DIY iPad Tablet PC
Chinese man Xinying Liu from the eastern province of Shandong made this DIY iPad from scratch. It is basically a touchscreen tablet PC in Apple inspired enclosure and case. Featuring:
White iMac mini look-alike case
Microsoft Windows, with Mac OS X skin (and none of the usability)
Thick PC laptop construction
Stylus
Fake Apple stickers (Apple currently only makes white ones)
ObamaPacman estimates the iPad wannabe has an 8″ display (measuring 4 by 7). The Windows tablet PC also features:
No battery life figures (likely very short, being that it runs Windows)
No App Store titles that are optimized for touchscreen
No IPS display or high quality touchscreen
No instant on from sleep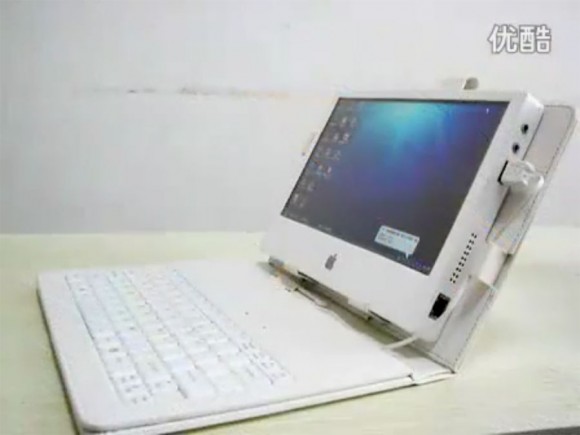 21-year-old Xinying:
"It cost me 2,000 yuan ($309) to make it, so I guess that's how much it's worth."
That's before countless hours of time to build this monstrosity from scratch. He should have just bought a refurb iPad from Apple for $349.
Some more details at [Daily Star]

Related Posts