BlackBerry PlayBook Manager Abandons RIM for Samsung Mobile
Yesterday, Ryan Bidan, Research In Motion's Senior Product Manager for BlackBerry PlayBook (iPad wannabe), left for Android maker Samsung.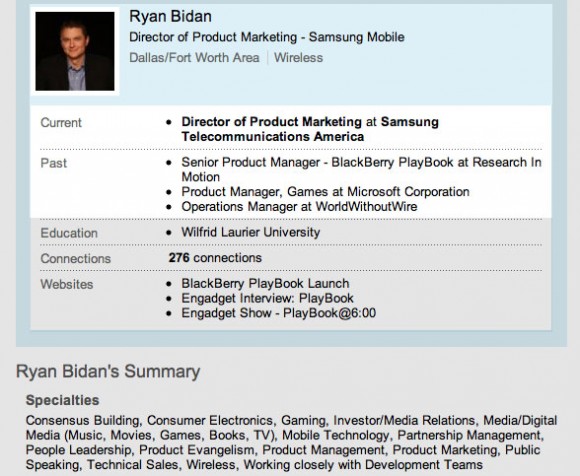 Is RIM experiencing its Battle of Waterloo?
Ryan Bidan left the Waterloo, Ontario mobile company to become the new Director of Product Marketing at Samsung Telecommunications America. He announced the move on Twitter and Linked In today.
Perhaps he didn't hear the impending possibility of US Android ban, so in 6 months he might be out of a job again. If not, we hope he can contribute to PlayBook level epic fail at Samsung.
Tech Management Shuffle
Earlier this month, right after introducing Galaxy S II and Galaxy Tab 10.1, the Android phone and tablet executive Omar Khan, CTO of Samsung Mobile quits Samsung to go to Citigroup.
Last month, RIM's marketing VP Brian Wallace also quit the company to become Vice President of Strategic Marketing at Samsung Telecommunications America.
[via macnn]

Related Posts