Batman Approved: Turbine-Powered Batmobile with iPad Dashboard
DIY Batmobile driven by military helicopter turbine engine comes with iPad in dashboard.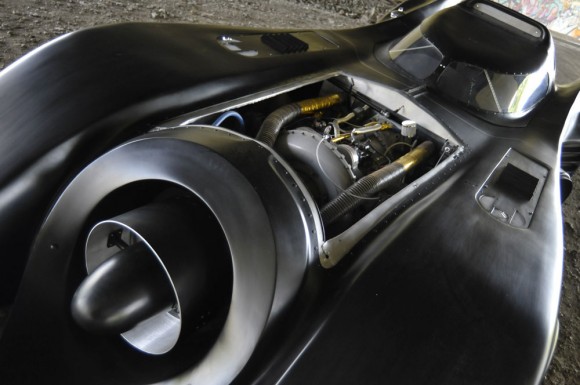 Video: Turbine Powered Batmobile
Dublin, OH based Putsch Racing:
"Powered by a Boeing turbine engine from a decommissioned military helicopter. Putsch Racing has taken the fantasy of movie magic and the power from what was once used to protect our country and combined them into an exercise that inspires bigger dreams and opens creativity."
Is it road worthy? Todd Cooperider reports:
"The car is currently both registered and insured for the road in the United States… The car has had a 100% reliability ratio throughout testing and street driving. It has been driven through big city stop and go traffic as well as the highway. Rain does not have any adverse effect on driving the car nor does the cold of winter prove troublesome to starting as is the case with normal production cars."
The Batmobile with iPad installed in car dash, shown with Wayne Enterprises wallpaper: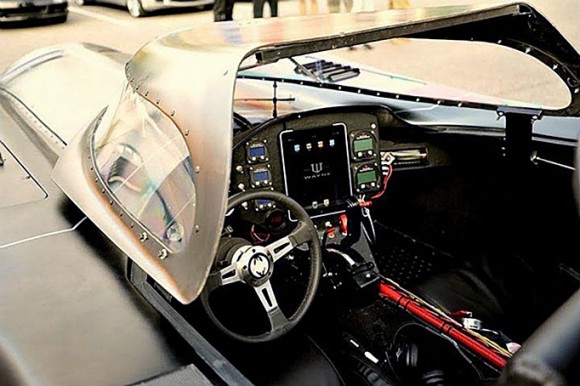 It's not a jet car though, as the turbine blades go to a gear box, and it has similar controls as a car. The DIY Batmobile has a similar power to weight ratio as a Doge Viper. What about durability?
"Military turbine engines have very few moving parts and are designed to withstand extreme environments with ease of serviceability in mind."
Seems to be slightly loud and gets a bit more attention than the Bugatti Veyron on the streets.
Putsch Racing offers Race Prep & Coaching, Design & Engineering, Restoration, Appraisal & Brokerage services. They probably offer iPad car dashboard installation too.
[Putsch Racing + Todd Cooperider article via Gizmodo]

Related Posts