Apple Store Display BSOD?
Oh noes, a broken Apple Store display? Is it a virus or did the giant iPad got the blue screen of death?
Apple Store iPad BSOD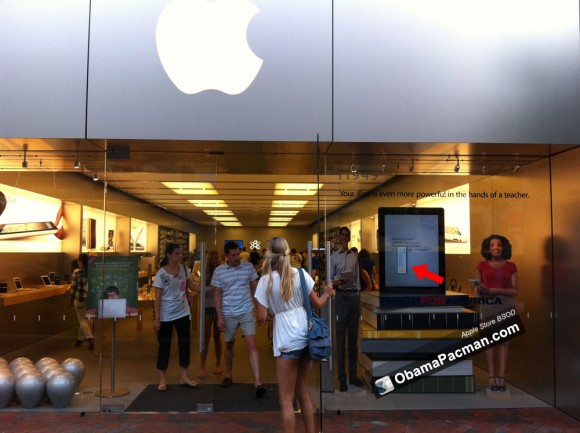 Caught by ObamaPacman while we checked out Reston Apple Store's new iPad for education display, with slogan: "Your iPads is even more powerful in the hands of a teacher."
The giant iPad did not crash with a BSOD. But rather, the display computer (likely to be a Mac Mini) only had a "keyboard battery low" warning. Might need a few of these long lasting rechargeable batteries.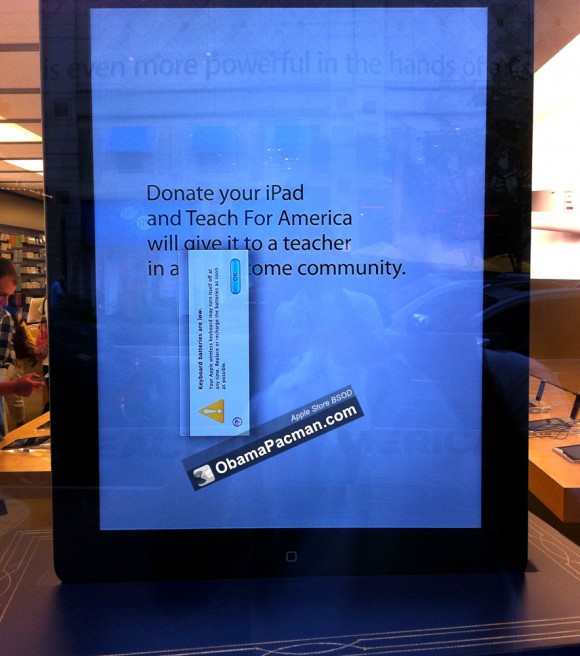 The keyboard batteries were replaced quickly.
In related education news: Many schools are using iPad to decrease cost and improve learning. Students: buy a Mac for college and get $100 to spend on the Mac App Store with the Apple Back to School promotion.

Related Posts