Apple MacBook Air Steve Jobs Keynote Auto Tune Song!
There's something in the air. Perhaps an amazing auto-tuned song about the MacBook Air?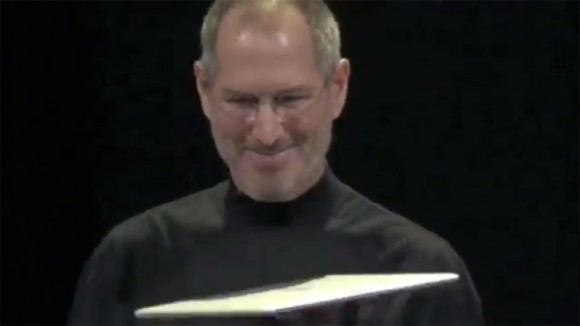 Video: Apple MacBook Air Auto Tune Song
Steve Jobs, taking the MacBook Air out of an envelope, in 2008:
"How do we fit a Mac in here?"
Apple introduced the new 2011 thunderbolt MacBook Air today, but here's a time machine peak at the original MacBook Air Apple Keynote introduction by Steve Jobs. The original MacBook Air introduction took place over three years at Macworld Conference & Expo on January 15, 2008.
Another great video by iTuned Steve Jobs. We love it when there's additional vocals, music, and changing of chords.
By the way, ISJ, you might want to check out OP's guide on How to Download YouTube Videos, so the base keynote footage could improve in quality.

Related Posts