Apple Introduces Sandy Bridge MacBook Air, Mac Mini, & Cinema Display with Thunderbolt
Today, Apple unveiled new i5 and i7 Mac Mini desktop and MacBook Air laptop computers, and Apple Thunderbolt display.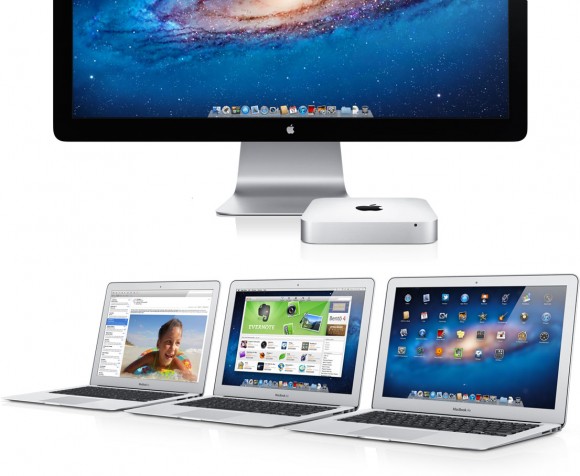 Earlier this year, Apple introduced Thunderbolt MacBook Air and Thunderbolt iMac. Now the upgrade of the Mac line is almost complete, sans Thunderbolt Mac Pro. The 2011 MacBook Air and Mac Mini both come with Bluetooth 4.0 wireless technology, supporting low power peripherals.
The White plastic MacBook is now available for education purchase only. All Apple devices now feature aluminum.
2011 MacBook Air with Sandy Bridge & Thunderbolt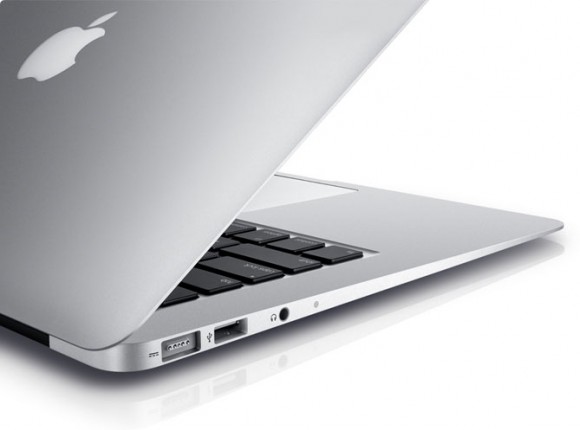 The 2011 Thunderbolt MacBook Air is updated with latest Intel Sandy Bridge processors with i5 and i7 options. Each model has back-lit keyboard. The 11″ MacBook Air is 2.38 pounds (1.08 kg), while the 13″ is 2.96 pounds (1.35 kg). All with fast SSD Flash storage.
11″ MacBook Air has 5 hour battery, and 13″ has SD card slot (SDXC?) and 7 hour battery. Both have stand by time of up to 30 days. 1.8GH i7 option available on the higher spec model.
Although the 2011 MacBook Air does not have Firewire, it can now access Firewire 800 and Firewire 400 devices through the Thunderbolt Apple Cinema Display.
2011 Mac Mini with Sandy Bridge & Thunderbolt

The 2011 Thunderbolt Mac Mini now has its price reduced by $100 sans Optical drive. It also has the latest Intel Sandy Bridge processors. Features:
Thunderbolt
HDMI port and HDMI to DVI Adapter
Firewire 800
SD / SDXC card slot
Easily upgradable memory
Price of Mac Mini:
2.3GHz i5, 500GB, 2GB, Integrated Intel HD Graphics 3000, $599
2.5GHz i5, 500GB, 4GB, AMD Radeon HD 6630M 256MB, $799 (i7 2.7GHz option available)
Mac Mini Server: 2.0GHz i7 quad, dual 500GB drive, 4GB, Lion Server unlimited clients, $999
Like MacBook Air, the 2011 Mac Mini can wirelessly use DVD or CD Sharing from another Mac to install software.
Apple Thunderbolt Cinema Display / Laptop Dock Station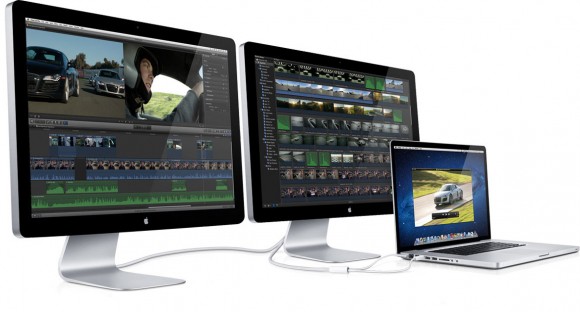 The Apple Thunderbolt Display is a 27″ IPS LED-backlit screen with 2560 by 1440 pixel count and 178∞ horizontal 178∞ vertical viewing angle. Features:
Built-in Universal MagSafe cable to charge Apple laptops
Built-in Thunderbolt cable that provides one cable connection to:

3 USB ports
Firewire 800 port
Gigabit Ethernet port
Thunderbolt port (tether additional devices)
FaceTime HD camera with microphone
Built-in 2.1 speaker system (49 watts)
The display can be used with optional VESA mount adapter kit.
Apple Thunderbolt Display is priced at $999, ships in 6 to 8 weeks.

Related Posts