Apple History Tree
First sprouted in garage of Steve Jobs' parents with help of Steve Woz, the Apple tree surely has grown since 1975.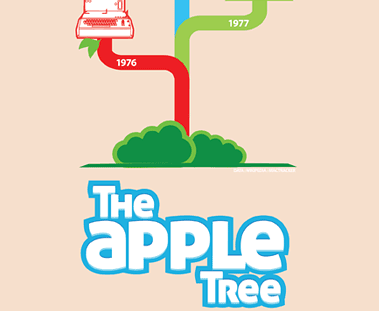 Apple I, Machintosh, iMac, PowerBook, iBook, MacBook, iPod, iPhone, iPad, and more as a tree! Apple history tree by Mike Vasilev (@mvasilev) for Mashable, via geekologie.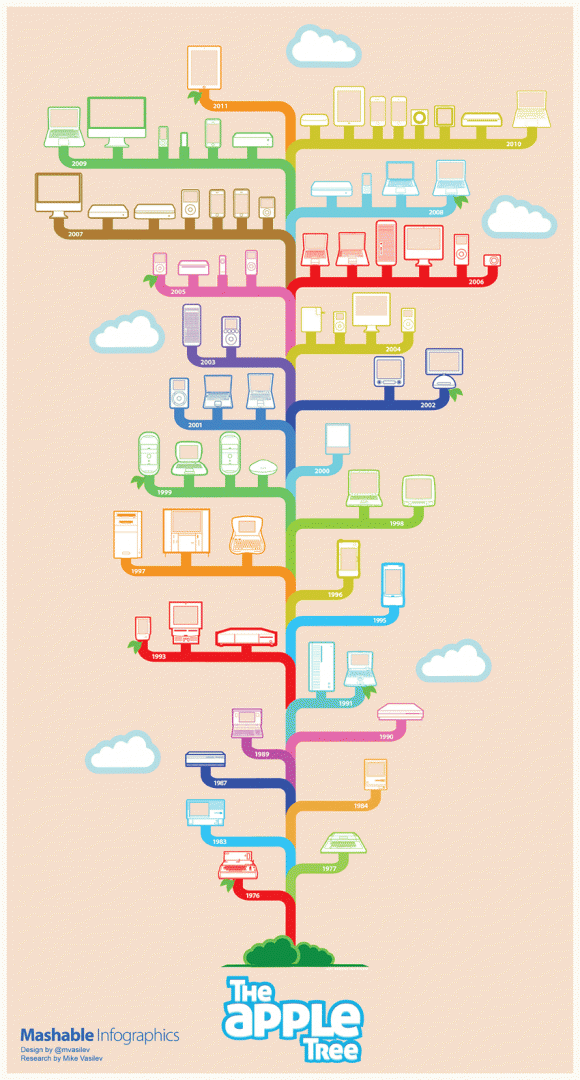 In the foreseeable future, Apple tree might even evolve from iPad branch to iBoard and iMat, and possibly lifts off with a Cupertino UFO mothership.

Related Posts