Apple Hints Major Product Transition: $249 iPhone? [update]
During today's Apple 2011 Q3 financial reports, Tim Cook announces upcoming 'major product transition'.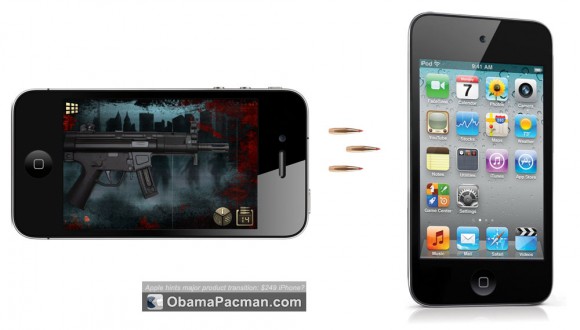 Apple chief operating officer Tim Cook, reported by Macrumors' conference call transcript summary + Q&A:
"There is also a future product transition that we are not going to talk about today. Those factors are already in our guidance."
"Maybe the iPod Touch goes away, replaced by a $249 or $299 no-contract iPhone?"
ObamaPacman: consider there are 33 million iOS devices sold, with 20.34 being iPhone and 9.25 million being iPad, there is only about 3.x million iPod touch sold. If Apple kills iPod touch and introduce an low-end inexpensive unlocked iPhone, Apple will enjoy an even better economy of scale.
New iPhone is expected to contain both both GSM and CDMA antennas, to work on virtually all carriers around the world. The new iPhone 5 / 4GS is also expected to gain new major carriers such as China Mobile. Or perhaps we'll get the Apple iBoard and iMat?
iPhone + Low End iPhone Price Estimates
Update with price estimates:
It's likely that Apple's latest and greatest will still command premium pricing. Judging from current price of unlocked US iPhone 4, here's ObamaPacman's estimate on price of unlocked iPhone 5 / 4GS and so on.
iPhone 5 64GB: $749
iPhone 5 32GB: $649
iPhone 4 32GB: $549
iPhone 4 16GB: $449
iPhone 3GS (or low end new iPhone) 16GB: $349
iPhone 3GS (or low end new iPhone) 8GB: $249
The new iPhone 5 is also expected to be available for $199 and $299 with contract.
PS. Gun simulation app is i-Gun Reloaded! [App Store $0.99] By Vanilla Breeze.


Related Posts