Apple Email Analysis: Anatomy of an Apple Email
Apple knows how to get your attention and here's how. – Flowtown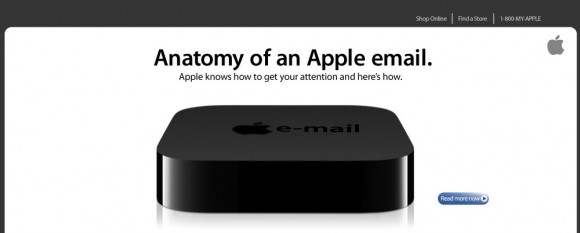 Apple Email Analysis: Anatomy of an Apple Email
Analysis from Flowtown discusses details of Apple's emails, one of the ways where non-blog goers get their Apple announcements of iPhone, iPad, Mac, and other products. Insights include:
Design: placement of Apple logo, iProduct hero shot, bold statements, the whole package, and call to action.
Apple Focus: Each email usually has a central focus around either event, product, or service.
"Did you know" light-grey box, which "breaks up the classic white background" and provides extra tips.
(Right click and "Open link in new window" for detailed view)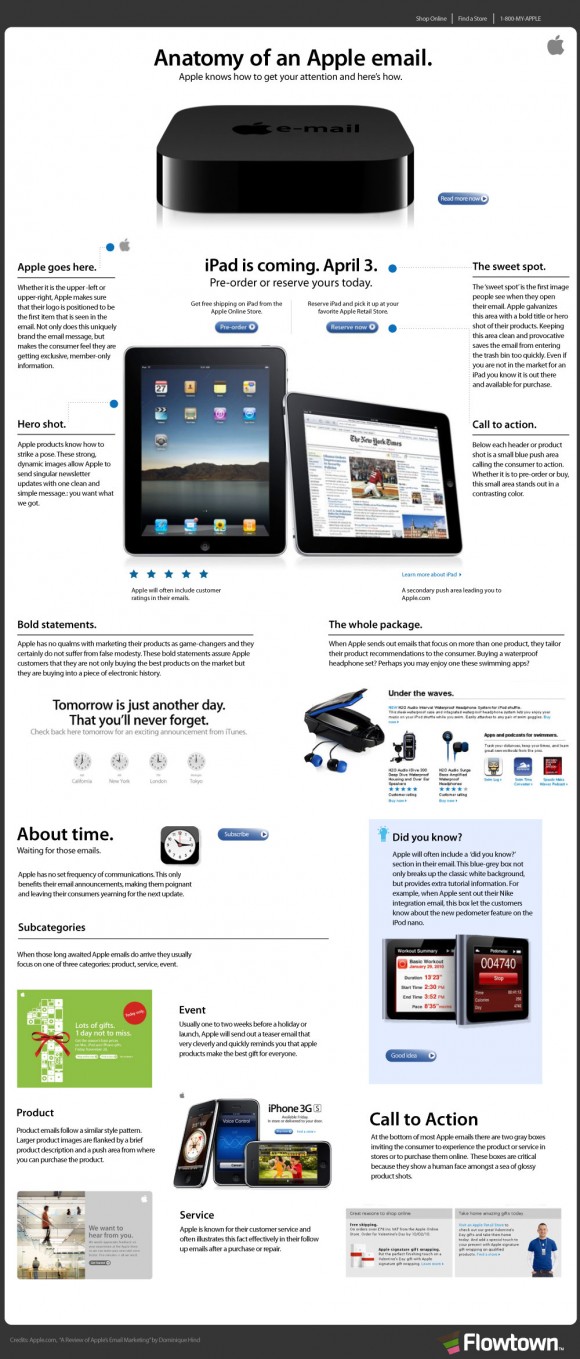 Interesting insights. Better than spray and pray method that other companies use, such as the Microsoft Windows Phone Kin campaign.
[Flowtown]

Related Posts