AirMusic: Stream iDevice Music to XBox, PS3, PC, & DLNA Devices
Want to stream music from iDevice but don't have an AppleTV or AirPlay device? There's an app for that.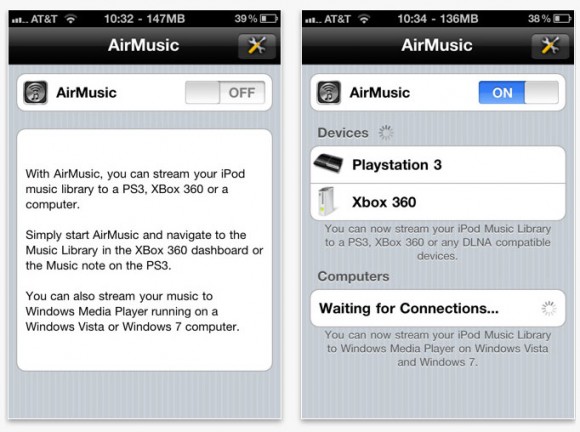 AirMusic features:
Stream to PC with Windows Media Player (requires Vista or Windows 7), PlayStation 3, XBox, and DLNA devices.
Can background the app, but need to relaunch app every 10 minutes. Keep app in front to keep playing without prompt.
Streams current DRM-free music.
AirMusic [App Store] by Plutinosoft is Universal App. The app is free today to celebrate Bastille Day! Download it now.
For video streaming or screen mirroring, you still need an AirPlay device.

Related Posts