The Multi-tasking iPhone / iOS Home Button [video]
Magical: everything one home button can do on an iPhone. Video.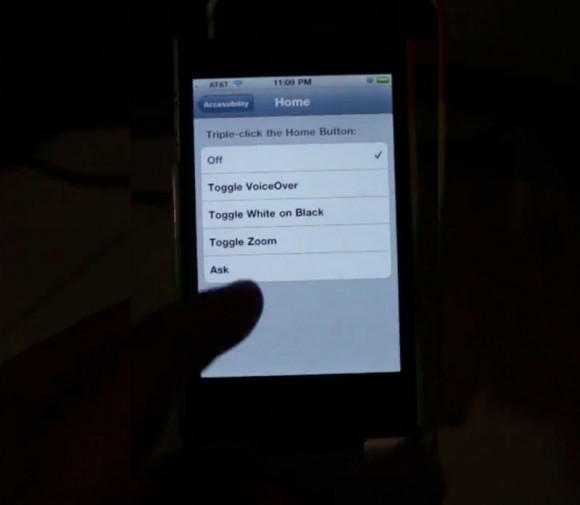 Video: iPhone Home Button Features
Works on all iOS devices: iPhone, iPod touch, and iPad.
Video shows single click and double click of home button on can perform various functions in different context. For example, bring up search screen, go to home screen, bring up app multi-tasking screen, bring up iPod music player, etc. (Holding down home button for Voice Control, not shown.)
There is also triple click: iOS supports vision impaired iPhone users with its Accessibility mode. Once it's turned on in Settings, Triple-click to toggle Accessibility mode.
What does it mean?
Apple holds the home button advantage over knockoff devices (such as anti-competitive Android), which don't copy the context sensitive features of the iPhone home button.
Apple won't remove the home button from iPhone or iPad, unless the Cupertino company invents something better.
In the upcoming iOS 5, double click while in lock screen mode will bring up the camera launcher too. iOS 5 is also adding gestures, which will supplement the home button, but not likely to replace it.
[via giz]

Related Posts