Steve Jobs Talks About iCloud, Leaks App Store Plans in WWDC 1997
Two Decades in the Making: Apple CEO Steve Jobs talking about precursor of iCloud, started at NeXT computers circa 1989. Also plans for Apple Store and App Store.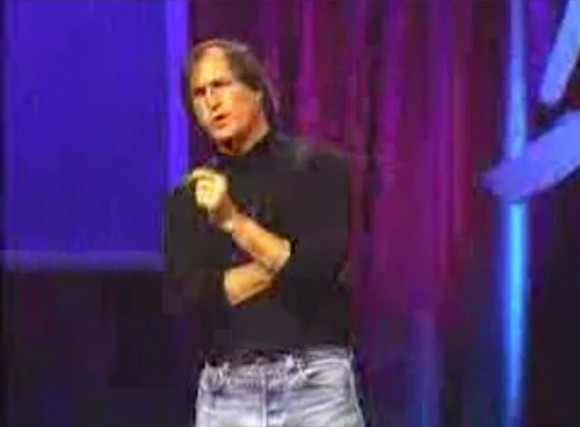 Steve Jobs talks about the future in this video:
Apple Store, 4 years before launch
App Store, 10 years before launch
Cloud computing, in place at Apple 20 years before iCloud launch
Video: Steve Jobs Talks about iCloud, WWDC 1997
"Living in a high speed world to get your job done every day." – Steve Jobs
The Apple CEO talks about how he has lived cloud computing since NeXT computers computer days, when they had high speed network connected to NeXT in 1989, 8 years before this 1997 WWDC Q&A.
From 13:10 to 18:30. Steve Jobs talks about how he uses cloud computing everywhere:
"In the last 7 years, do you know how many times I have lost any personal data? Zero.

Do you know how many times I have backed up my computer? Zero…

I have computers at Apple, at NeXT, at Pixar, and at home. I walk up at any of them and log in as myself, it goes over the network, finds my home directory on a server, and I got my stuff where ever I am…

Carrying around these non-connected computers or computers with tons of data and state in them is Byzantine by comparison."
iCloud is expected to be announced at the 2011 WWDC Apple Keynote on June 6.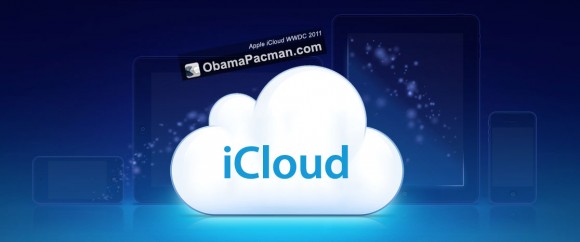 Steve Jobs Leaked Apple Store Plans
Around 18:33 Steve Jobs leaked Apple's plan to be more vertically integrated, 4 year ahead of the May 2001 Apple Store launch:
"There are three or four things like that where I think there I think there is enormous opportunity…

Apple is highlighted of having an incredibly great weakness of being totally vertically integrated…

It makes the hardware, it makes the software, it controls the user experience, it does the marketing and distribu… it does the marketing."
As a long answer to the question, Apple CEO promises rapid development tools for developers, a tool that would let small developers make apps for Apple products rapidly.
24:15 to 25:00 Steve Jobs talks about the App Store, which becomes a reality and a boon for developers a decade later.
"If Adobe doesn't wanna write the next generation photoshop on Rhapsody [Mac OS X code name] some of you should. Maybe they'll buy it… The publishing market out there would love to see the next generation. But even more so, you know who would love to see it more than them? Apple."
To developers: if you can convince Apple that you have a better software than Adobe Photoshop, and the publishing industry agrees:
"You know how much Apple spend on marketing each year? They should spend some of it on these Apps, and telling the world about them. If you come up with something really great, I think it's going to get out there."
There's even mention of how even Microsoft can collapse under its own weight. No mention of the iPad, laked at the 2006 Steve Jobs Keynote.
So the vision is complete, over two decades later with the iCloud. We can't wait. The future is now.
[youtube via myservice and macrumors]

Related Posts