Steve Jobs' 1976 Retro Apple Logo iPad Leather Case?
Mystery iPad sized leather case with golden original Apple logo contains no clue except the initials J.G.
J.G. Leather Apple Mac iPad Case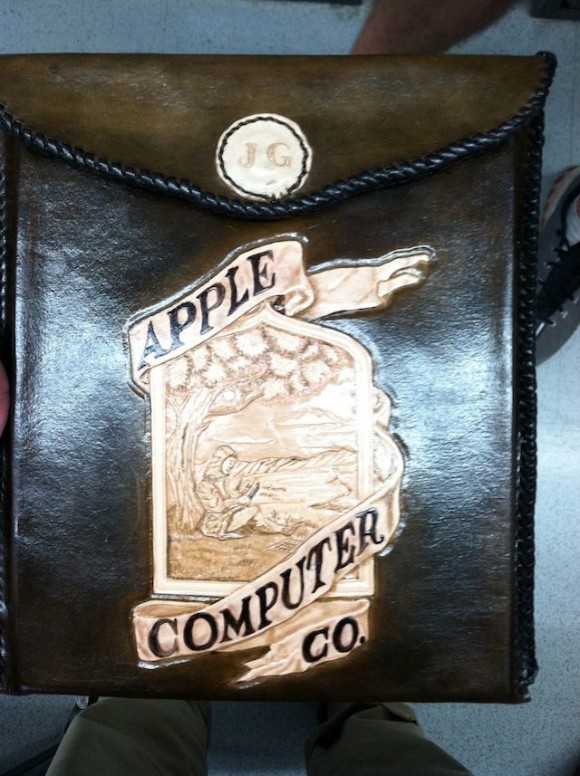 This sleeve / case features the original 1976 Apple logo with Isaac Newton under an apple tree. It's definitely not an Apple-1 accessory, but seems to be a perfect size as leather iPad / MacBook Air case.
There is no word on who is its creator or owner (J.G.?) is and whether the bespoke leather case is going on the auction block. John Brownlee at Cult of Mac speculates that it might be for Mac using creative J.G. Thirlwell, an Australian vocalist, composer and record producer.

Related Posts