Skype Video Chat App for iPad: Tuesday Launch Date
First tablet optimized Skype, made for iPad, will be released this Tuesday June 28.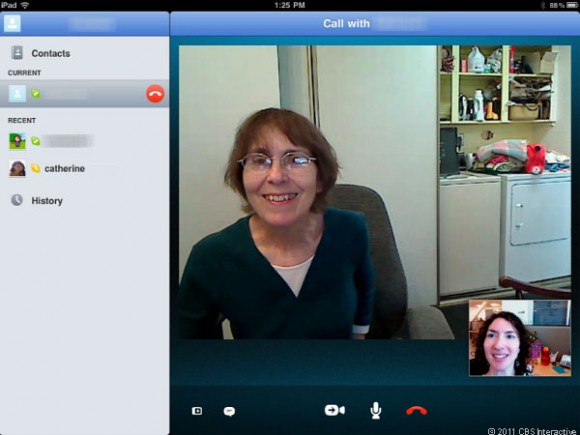 cnet has a review of the Skype iPad app. Tested on iPad 2, because it has both front and rear facing cameras. Original iPad users can still receive video.
Skype iPad 2 Wi-Fi Video Quality:
"Wi-Fi video calling to the desktop produced the best quality on both ends, with high image resolution and video that was mostly smooth; there was only a slight delay. During a call, our friends notices almost no difference in video quality when we switched between the front- and rear-facing iPad 2 cameras; they told us that both images had sharp edges and nothing looked especially blurred."
As to call over mobile connection:
"We got passable video calling at best; at worst, the video (and audio) frequently froze. Fortunately, Skype offers the option to switch to audio-only during a video call so not all is lost if your 3G connection isn't displaying video properly."
Video: Skype App iPad 2 Demo
Skype for iPad features:
Instant messaging / text chat, even during video calls
Video calls with GUI or full screen
VoIP calls to Skype clients
VoIP phone calls (optional Skype Out service)
Release date? "Skype expects Apple to approve Skype for iPad on Tuesday."

Related Posts