Skype Firing Executives After FTC Approved Microsoft Purchase
Most of the Skype executives are fired under virtual Microsoft control, probably to reduce payout to employees.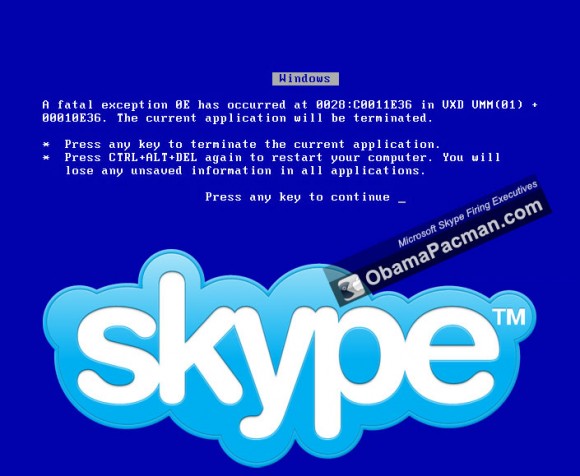 For years, Microsoft was unsuccessful to ape and maim Skype (with MSN messenger, Windows Live Messenger, etc.), so it proposed $8.5 Billion dollar purchase for the VoIP company last month.
Just last Friday, FTC approved the Microsoft purchase, clearing any anti-competitive hurdles. And it appears that Microsoft already moved to axe executives of its former competitor. Greed or rivalery? Bloomberg Business Week describes one possible reason: an attempt to erase employees' unvested stock options.
Confirmed Skype executives who are laid off or "left", describes Skype Journal:
Recent addition to Skype from early 2011 Qik purchase are also fired:
Skype already updated its executive page, erasing any mention of its former management team. Microsoft did not axe everyone though. A few executives are still left, including Neil Stevens, former Vice President and General Manager for Consumer, who become head of Products and Marketing.
What Does It Mean?
It seems that some former members of Skype management had advanced warning about this (or started looking for a job after Microsoft purchase announcement) and already landed a new job, while others are caught by surprise.
In the iPhone age, Microsoft hasn't been very successful at dealing with mobile phone operators. It's a surprise that Microsoft Skype didn't retain Russ Shaw. Thus, this seems to be the first step for MS to shoot itself in the foot.
The only question is, how will Microsoft destroy Skype? Recently, Microsoft ran Danger into the ground, and launched Windows Phone Kin. So, it's about time to look at Skype alternatives.

Related Posts