Secret WWDC 2011 Banner: iPhone 5 'One More Thing'?
Apple CEO Steve Jobs might top off WWDC 2011 with his famous 'One More Thing' surprise secret product introduction.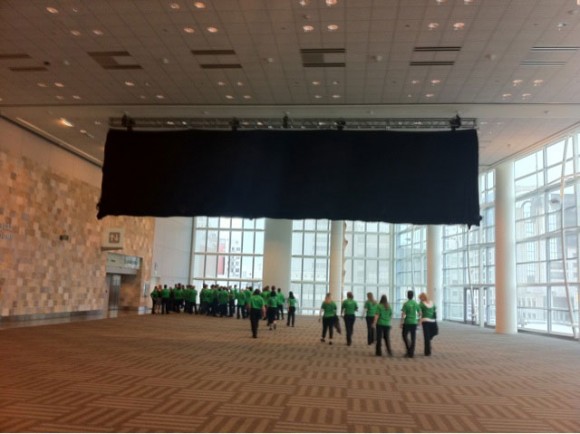 Secret WWDC 2011 banner hidden in black curtains reveals Apple has more planned than iCloud, Mac OS X Lion, and iOS 5.
New Time Capsule? New iPhone 5 prototype, or iPhone 4S preview?
OP's guess? Steve Jobs: Boom, today we are introducing an even larger iPad: the iMat. ;)

Related Posts