Real Life Domino Angry Birds [video]
Creation, flight, and destruction of Angry Birds domino art made by FlippyCat.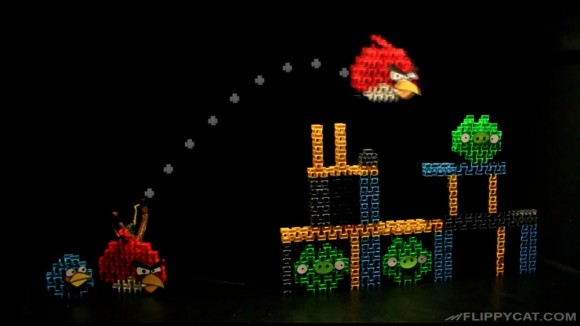 Video: Domino Angry Birds
Just when you think the pigs can't make buildings with more architecturally unsound material, we got this. Angry Birds vs. pig buildings in real life, made with collapsable dominos!
Behind the scenes of Domino Angry Birds
So how does FlippyCat keep all the dominos together? He used a boom to keep the Angry bird together before it goes boom:
Neat but needs huge real life Angry Birds. Maybe next video?
[video, making of by FlippyCat on youtube via macenstein]

Related Posts