OS X Lion + Star Wars: Wallpaper Mashup
OS X Lion Andromeda Galaxy wallpaper, as seen on Steve Jobs WWDC 2011 keynote, meets Star Wars Star Destroyer.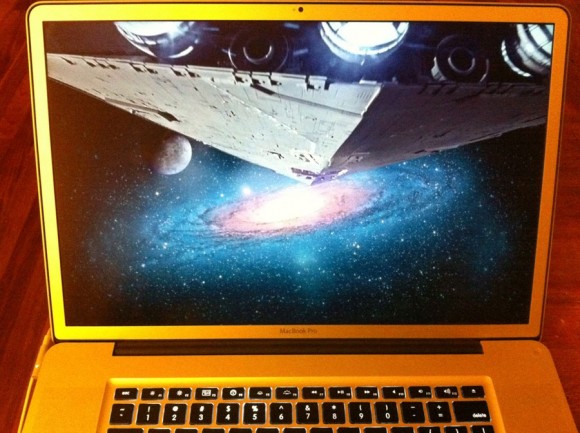 Reader Adam Moffat sent us this awesome mash-up of Lion's cool new galaxy wallpaper and the famous opening shot of Darth Vader's Star Destroyer chasing Princess Leia in the first few minutes of Star Wars.
Perhaps OS X Lion is the start of the saga that will lead to the end of the evil empire?
Related:
2560 x 1600 wallpaper, adjusted by OP. Download wallpaper.

Related Posts