Lenny Kravitz uses Miniature iPhone Headset
Lenny Kravitz walking around SoHo New York with this 'miniature' retro iPhone headset.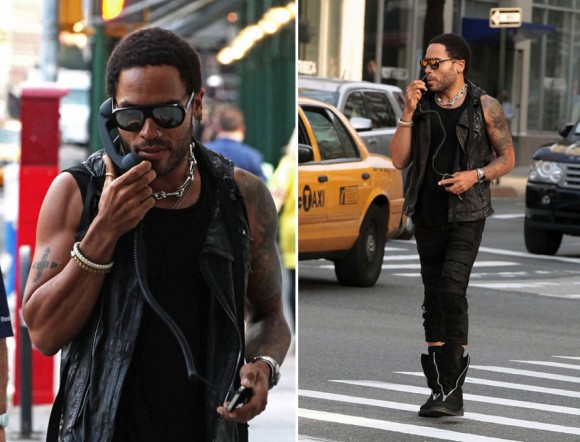 The Moshi retro corded handset [Amazon $29.99
] is larger than Lenny Kravitz's iPhone 4! And definitely not bluetooth or wireless. Maybe the American singer is concerned about phone radiation emissions (which Android, BlackBerry, & Palm dominate iPhone).
Funny comment:
With that flak vest it's obvious what he's up to,

Calling in an air strike on charlie.
Against the nutty Charlie Sheen? Now that's #winning.
[wwtdd via giz], image by bauer griffin

Related Posts