iPhone + iPad Hat Debuts at British Royal Ascot Race
iPad hat & iPhone hat at Royal Ascot, one of Europe's most famous horse race meetings and society gathering.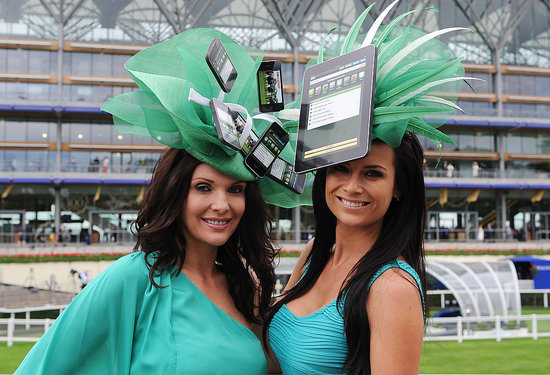 Royal Ascot
Since its inception in 1711, Royal Ascot, known for both British fashion and horse racing, has seen plenty of crazy hats. The Royal Enclosure at Royal Ascot, visited by the British Queen and Royal Family members, even has a strictly enforced dress code of day dress and hat for ladies and black or grey morning dress with top hat for men.
iPhone + iPad Hat at Royal Ascot
The two girls with iPad and iPhone hats seen at second day of Royal Ascot is not photoshopped. However, the hats are likely to be made with fake iPhone and iPad + printed display. What's the app on their screen? Look at the gallery below (hint, web app by gamblling, um "bookmaking" site).
Does it beat Princess Beatrice's Royal Wedding hat (enhanced with lolcat here) in terms of wackyness?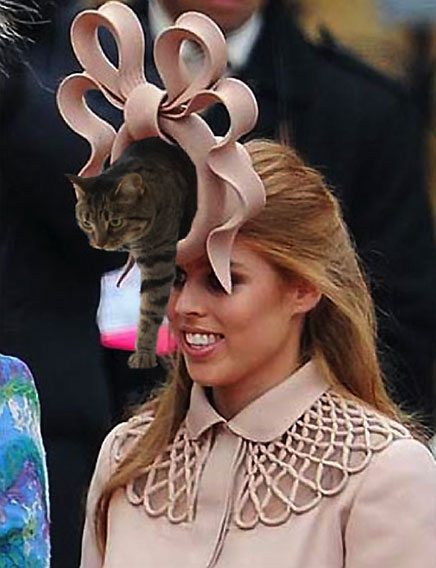 Source Wire Image [geeksugar via cultofmac]

Related Posts