iPhone 4th Birthday: Infographics
Today is the fourth anniversary of the iPhone launch. Mashable made this infographics to celebrate.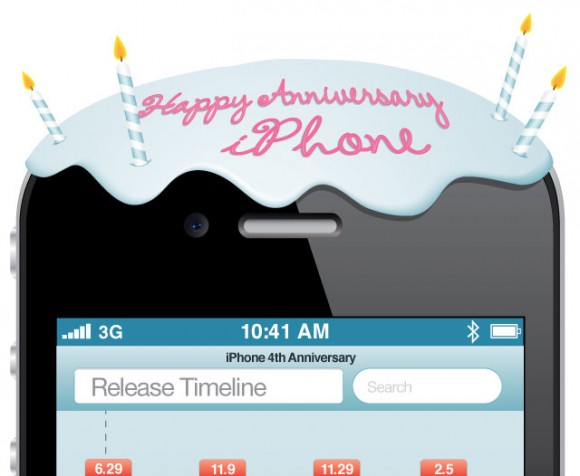 At a time where people thought almost decade long dominance of Apple iPod was over, Steve Jobs pulled something out of his pocket, again.
Since its 2007 June 29 launch, the Apple iPhone / AKA "Jesus Phone" has absolutely changed the mobile industry and changed everything about what we expect from a mobile phone.
Mashable has a great story to go with the infographics. Excerpts:
Four years after the first iPhone was released, a lot has changed in the mobile space. Smartphone adoption has finally gone mainstream. The fortunes of Nokia, RIM and Palm (now HP) have significantly changed…

Apple's stock has nearly tripled over the past four years. The company now has a market cap of more than $300 billion, exceeding that of Microsoft. Apple's revenues are now higher than Microsoft's, too — something that would have been a laughable suggestion four years ago.
Infographics: iPhone 4th Anniversary

PS. Here's how low Nokia, Palm / HP, and RIM sunk to, and Apple dominating Microsoft in company market value.

Related Posts