iPhone 4 Early Adopters: Add Apple Care Now
It is now 2 days short of one year anniversary of iPhone 4 launch (June 24, 2010). If you are an early adopter, time to add Apple Care.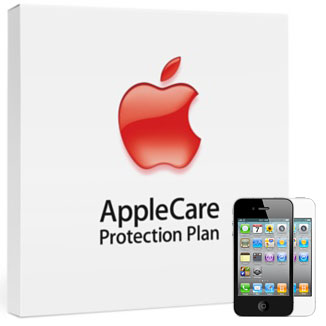 Apple Care (info) for iPhone, available for $69:
"All Apple hardware comes with a one-year limited warranty and up to 90 days of complimentary telephone technical support. To extend your coverage further, purchase the AppleCare Protection Plan. The AppleCare Protection Plan gives you one-stop service and support from experts who know your product best, so most issues can be resolved in a single call."
Basically, if you are under Apple Care, any problem due to manufacturing defect would result in a quick exchange to a like new iPhone. So definitely consider it if you are on your iPhone all the time. Those who got their iPhone 4 early, as seen in our iPhone 4 vs. 3GS speed test video (uploaded the night before on June 23), should check ASAP about the Apple Care deadline.
Easiest way is:
[Check your serial number and upgrade your iPhone 4 Apple Care online]. You can also buy a box from Apple Store or an authorized reseller.
[via mr]

Related Posts