Infographics: 60 Seconds on the Internet
How many iPhone apps are downloaded every 60 seconds? Quite a lot. No word on how much money iOS developers are earning every minute though.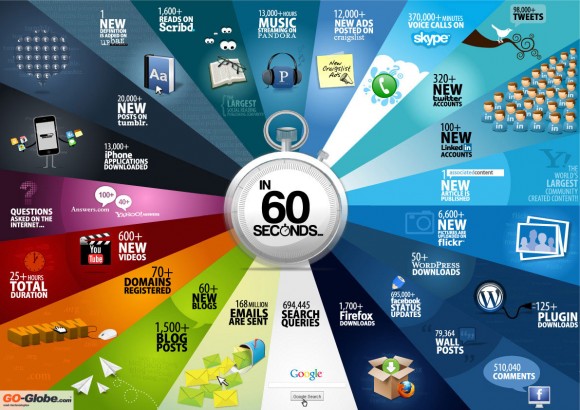 Internet is more than Facetime SexyTime. Every minute on internet:
13,000 iPhone apps are downloaded
695,000+ Facebook status updates
98,000+ Tweets
6,600+ photos are uploaded to flickr
100+ questions asked on answers.com (hum, how many are: when is iPhone 5 coming out?)
600+ new videos (25+ hours) added to YouTube,
168 million emails are sent
Supposedly made by web design company go-globe (which doesn't seem to have the file on web site), msnbc via geekologie.

Related Posts