In Soviet Russia: Musician Uses Mac & iPad Sideways
Street musicians in Perm with Mac laptop and two iPads. Accompanied by krappy karaoke guy.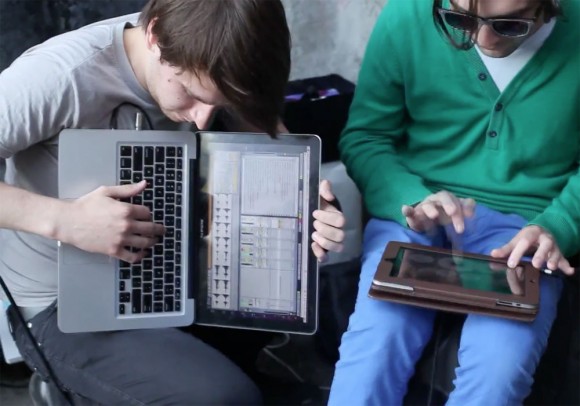 Video: Sideways Mac & iPad Russian Musicians
Surprise, surprise, guy without Mac or iPad is a horrible musician.
At Perm, Russia. This is happening during a festival called "Perm White Nights" but not sure if they are pro, or an official part of the festival.
Perhaps it's an art piece or karaoke gone wrong? The "singer" appears to be Director of Perm Museum of Modern Art, Марат Гельман (English translation). At least the karaoke guy didn't perform the hotel room "wrestle" scene of Borat ($5.25 on Amazon
).
Update: OP reader Maria found the music video Ёлка – Прованс this 'art' piece is based on:

Related Posts