Google Announces +1 Button for Websites, Fails
Google abandoned Google Buzz? Launches today "the +1 button for websites." With video overview.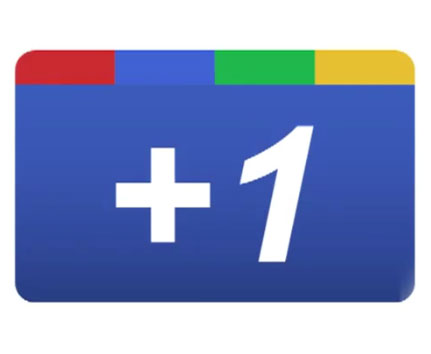 Video: Google +1 Button for Websites
Googles tries to copy Facebook / social networking again. This time not with the poorly received and privacy violating Google Buzz (humor video).
Starting today Google +1 button will be available for the whole web, after using certain large sites for live beta for the past few months.
Google to users:
"With a single click you can recommend [search results & content] to friends, contacts and the rest of the world. The next time your connections search, they could see your +1's directly in their search results, helping them find your recommendations when they're most useful."
Google to content publishers:
"Adding the +1 button to your pages allows users to recommend your content to friends and contacts on Google search. As a result, you could get more and better qualified traffic."
Google +1 Button for Websites FAIL
Run into a problem where one of the +1 button links provided by Google is broken. Clicking "Get the Code Snippet" from Adsense displays a Redirect Loop Error 310 in Google Chrome browser: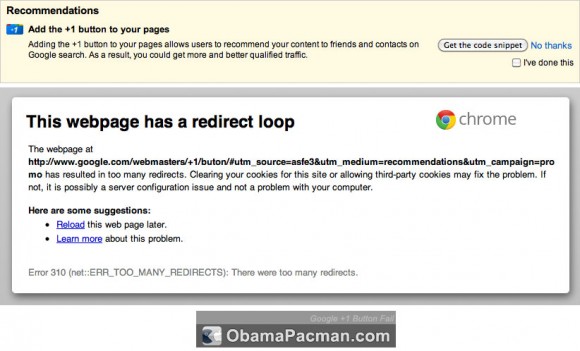 Webmasters can get your +1 button here.
Update, June 7: the button within adsense from Chrome now works.

Related Posts