Fring Lauches iPad 4-Way Conference Video Chat
Make 4-way group video calls with iPad tablet optimized Fring App (also for iPhone).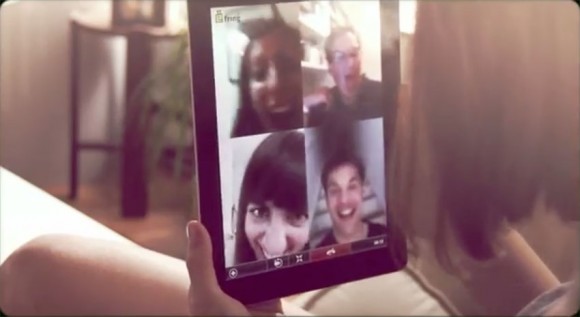 Fring iPad Tablet Conference Video Call
"Fring is launching the world's 1st Group Video chat App for the iPad. 4 friends can video chat at the same time!"
Just drag and drop to connect additional folks to the call. Works on both mobile 3G and WiFi connections.
Download Fring for iPad [App Store, free, Universal]. Fring group video chat is also available for iPhone and iPod touch, the 4-way conference call optimized for iPhone was released on April 27, just download the same universal app.

Related Posts