Final Cut Pro X: Hand On Walkthrough [Video]
10 minute video Final Cut X feature demo / walkthrough, showing instant rendering, effects, color match, and more.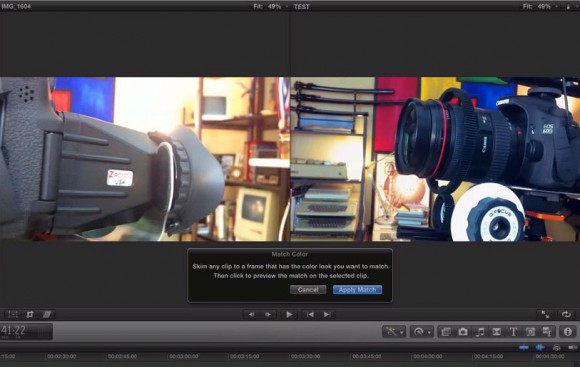 Video: Final Cut Pro X Hands On Walkthrough
By Matts Macintosh, said to be recorded in real time, demoing Apple's new Final Cut Pro X [Mac App Store] video editing app:
Fast import of iPhone H.264 footage: clips viewable right away (conversion for editing happens in background)
iMovie styled clip view or list view
All short cut keys carry over from older version of Final Cut Pro
Hit the space bar and it starts playing. No need to render (no need for third party MPEG streamclip video converter anymore)
Text titles looks like combination of iMovie and Motion, with some new effects
Themes with multiple video clips rendered in real time
Final Cut Sound Effects starts out empty, but if you run "Download additional content" to get 1300 royalty free sounds
Effects: color grading and special effects
Manual color, saturation, exposure adjustments
Color Match. Demo shows how to warm up a clip
Download Final Cut Pro X, $299.99 or see more Final Cut Pro features.
[Matts Macintosh and youtube video]

Related Posts