DIY Fruity iPhone 5 Prototype [video]
TopFruit: We couldn't wait any longer for the iPhone 5. So we made our own.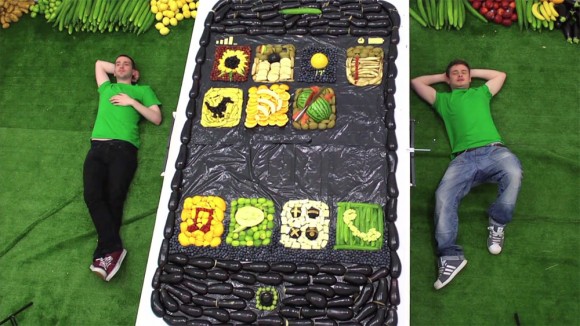 Video: DIY Fruity iPhone 5 Prototype
Topfruitbytes video description of their iPhone 5 prototype:
Exclusive video of the new Apple iPhone 5, due to be released later in 2011. We show you some of the hidden features and new design direction that you may not be familiar with. Brought to you by Topfruit.com (All fruit harmed in the filming was recycled for compost)
This video has everything:
Top Fruit, promoter of fresh produce consumption, offers different fruit recipes on their site.

Related Posts