CPT Booth "iPad 3 Prototype" with 3D Display
Display Taiwan 2011 trade show in Taipei reveals Apple iPad 3 prototype with 3D display?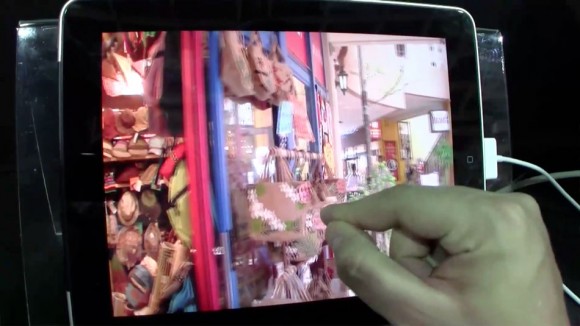 Video: "iPad 3 Prototype" with 3D Display
Video shows some demo 3D images that require glasses to view. Netbooknews titles that it's a iPad 3 prototype but it's actually an original 2010 iPad 3G with Apple logo and specs taped out.
One interesting comment is their speculation that rumored high resolution iPad would enable 3D display.
3D Display: LC Retarder Technology
Instead of a leaked iPad prototype, it seems to be a product demo by Chunghwa Picture Tubes (CPT), maker of displays. The company offers LC Retarder, circular polarizer film that allows left right image through different pattern. Display with LC retarder requires polarized 3D glasses to filter out the image for each eye.
There's a product spec sheet on the wall but the video does not show it.
Quite impressive that the CPT 9.7″ 3D display prototype fits in the original iPad. But probably not with latest Apple tablet because iPad 2 glass is 27% thinner.
[youtube]

Related Posts