Apple vs. Google: Ads vs. Great Products
Differences between Apple and Google company philosophy and business strategy.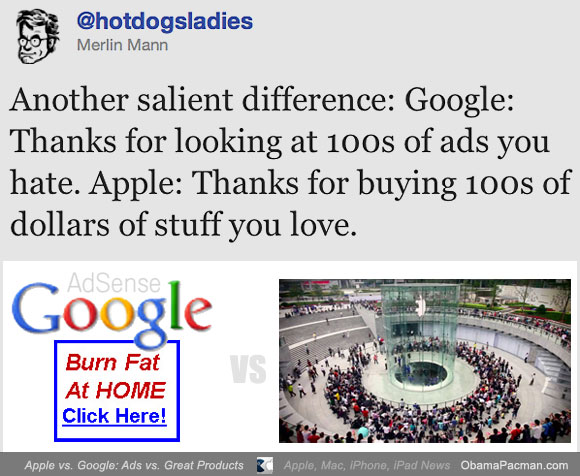 @hotdogsladies (via DF)
Google: Thanks for looking at 100s of ads you hate.
Apple: Thanks for buying 100s of dollars of stuff you love.
Apple makes products that people love and would gladly line up to pay money for, because people see value in it. Example: iPad success story.
In contrast, Google offers products only to obtain more personal information to sell to advertisers. The nominal "do no evil" company even takes money from advertisers with questionable origin. For example: Federal prosecutors revealed that Google serves illegal ads.
Illustration by ObamaPacman.

Related Posts