Apple iPad TV Ad: "Now"
Newest Apple TV ad, about how iPad changes the way people interact with the world "now".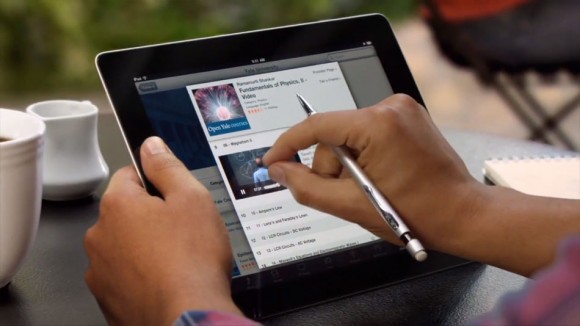 Video: "Now" Apple iPad TV Ad
Apple:
"iPad is now changing the way we do just about everything, from watching a newspaper to looking at the stars."
Apple iPad 2 "Now" TV ad words:
"Now, we can watch a newspaper,
listen to a magazine,
curl up with a movie,
and see a phone call.
Now, we can take a class from anywhere,
hold an entire book store,
and touch the stars.
Because now, there's this.
iPad 2″
Simple and profound. Impressive product demo within 30 seconds, isn't it? iPad: the future is now.
Related iPad 2 ads:
"We Believe"
"If You Asked," We're Just Getting Started

Related Posts