Apple iCloud Icon Revealed at WWDC 2011
iCloud banner going up for the 2011 WWDC Apple Keynote.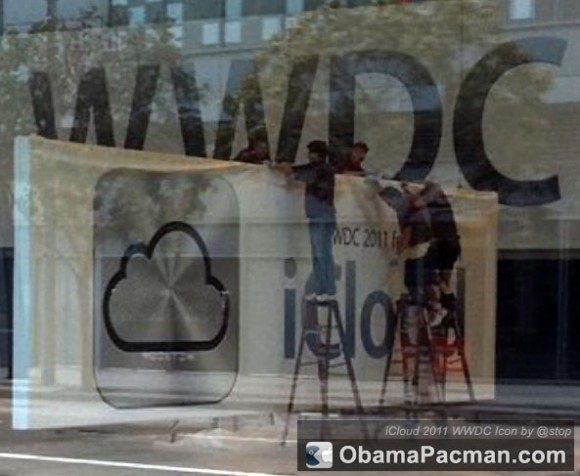 Sneak peak of Apple iCloud icon captured at Moscone Center San Francisco, where Apple has held its Worldwide Developers Conference since 2003.
The iCloud icon is a progression of the MobileMe icon but uses a metallic surface as background instead. The encapsulated iCloud icon uses the design standard of icons on iPhone, iPad, and iPod touch so it's expected to be integrated with iOS. iCloud is also expected to work on Mac too (probably with 10.7), and a slim chance to work with Windows running iTunes.
Steve Jobs will introduce iCloud at 2011 WWDC Apple Keynote, happening next Monday. Also expected: Lion, the next generation Mac OS 10.7 and iOS 5. iPhone 5 / iPhone 4GS is not expected until this September.
Update:
New image of Mac OS X Lion, iOS 5, and iCloud icons: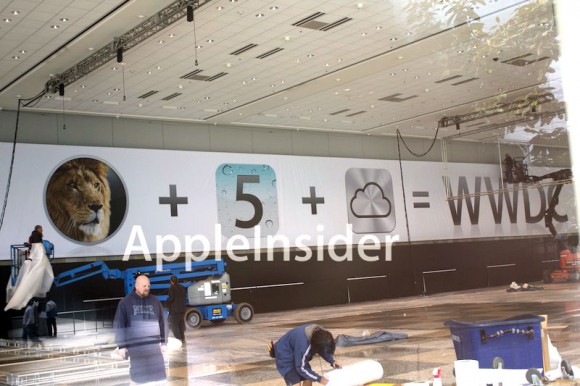 [@stop via macrumors (Image cleaned up by ObamaPacman for better clarity)
New image by apple insider]

Related Posts