Apple iBooks Update Adds Read Aloud Children's Books
New iBooks read aloud feature uses a real narrator to read select 'enhanced' children's books on iOS devices.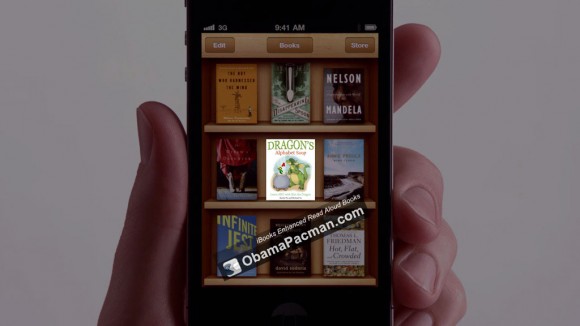 Enhanced iBooks for iPhone, iPad, iPod touch
Some new features of new version 1.3 of Apple iBooks [free] released today:
Help your children learn to read with the new read-aloud feature included in select children's books from the iBookstore.
The read-aloud feature uses a real narrator to read the book to you, and in some books, it will even highlight the words as you read along.
Enhanced read aloud books can now automatically play audio or video included with the book.
The read aloud books are currently quite rare, but one such title is Dragon's Alphabet Soup: Learn ABC with Eric the Dragon [$1.99]
Again, it's not text-to-speech, but more of an integrated audio book + text book.
Apple Text-to-Speech
iOS devices actually already have text-to-speech for years, as an accessibility feature for the vision impaired. See: a Blind Man's Life Changed Forever by iPhone & App Store. It would be nice if Apple brings the features to all iBooks.
For those who want text to speech from your own content, such as web pages, weather, and more, check out VoiceBrief [$3.99]
[via mr]

Related Posts