Apple Cupertino Headquarters: Secret Design Plan Revealed
Infographics: Apple Cupertino Campus plan, cartoon humor.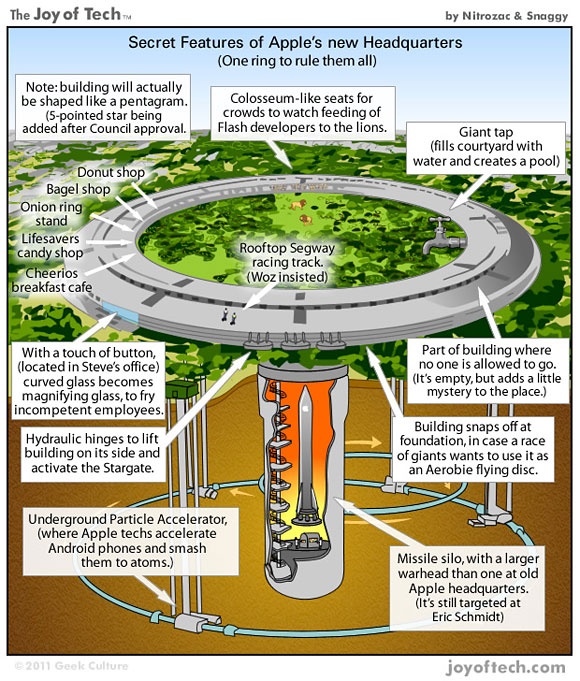 Wow, particle accelerator, missile silo, rooftop Segway racing track, and a Stargate. The new Apple Cupertino headquarter is going to be awesome! Even features:
"Colosseum-like seats for crowds to watch feeding of Flash developers to the lions."
Furthermore, the Apple mothership will include Cheerios breakfast cafe, Lifesavers candy shop, Onion ring stand, Bagel shop, and Donut shop. Yum.

Related Posts