Apple Billion Dollar North Carolina iCloud Data Center, on Google Satellite
Google satellite spies Apple's new North Carolina computing data center.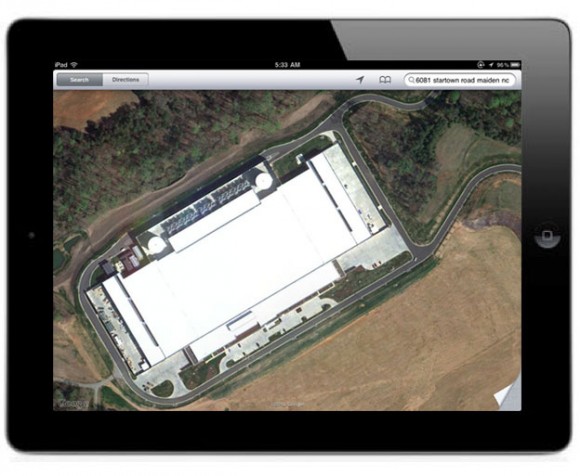 Apple's North Carolina data center was a mystery, Fortune reports. Its construction was complete in early 2010, but satellite images didn't show up on Google maps until now. But appears that Apple has lifted embargo, with the 2011 WWDC iCloud announcement.
Apple North Carolina Data Center Address:
Google released the satellite view of the Apple data center today. First on Google Earth and later on Google maps. Check out a closer satellite view at Apple's North Carolina data center address: 6081 Startown Rd, Maiden, NC 28650

Related Posts