Android, BlackBerry, & Palm Dominate iPhone in Phone Radiation Emissions
Measures of possibly cancer causing cell phone radiations might explain why Fandroids are so nutty (besides of having human unfriendly devices).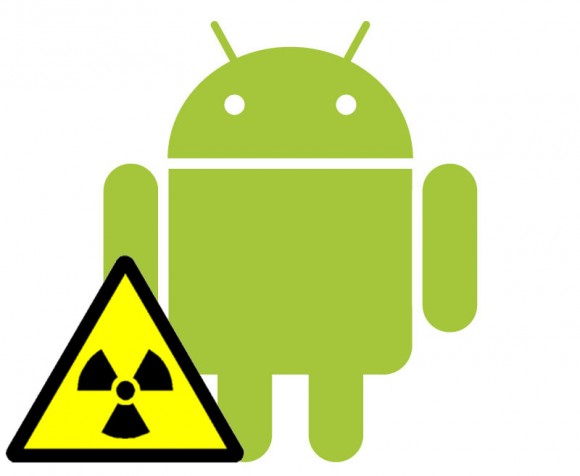 Possible Cell Phone Radiation Health Risks
This week, World Health Organization (WHO) report classifies cell phones radiation emissions as "possibly carcinogenic to humans."
SAR, "specific absorption rate," measures how much radiation the body absorbs. In the EWG full list, the top 10 highest radiation emitting phones are Android, Blackberry, and HP Palm devices:
Motorola Bravo (AT&T): 1.59 W/kg
Motorola Droid 2 (Verizon Wireless): 1.58 W/kg
Palm Pixi (Sprint): 1.56 W/kg
Motorola Boost (Boost Mobile): 1.55 W/kg
Blackberry Bold (AT&T, T-Mobile): 1.55 W/kg
Motorola i335 (Sprint): 1.55 W/kg
HTC Magic (T-Mobile): 1.55 W/kg
Motorola W385 (Boost Mobile, U.S. Cellular, Verizon Wireless): 1.54 W/kg
Motorola Boost i290 (Boost Mobile): 1.54 W/kg
(tie) Motorola DEFY (T-Mobile); Motorola Quantico (U.S. Cellular, MetroPCS); Motorola Charm (T-Mobile): 1.53 W/kg
In terms of iPhone, CNN reports:
"Some other high-profile phones fared somewhere in the middle on the rankings. The SAR level of the Apple iPhone 4 was 1.17 W/kg (for the AT&T model; the Verizon model wasn't listed).
That might explain why 'Android', supposed to be a robot designed to look and act like a human, grew snail antennas and wanna-bee wings. But of course Android doesn't care because they seemed to be made for robots.

Related Posts