American Airlines to Replace Paper Charts with iPad Electronic Flight Bags
American Airlines started final testing to replace paper charts with iPad electronic flight bags, expected to save $1.2 million in fuel per year.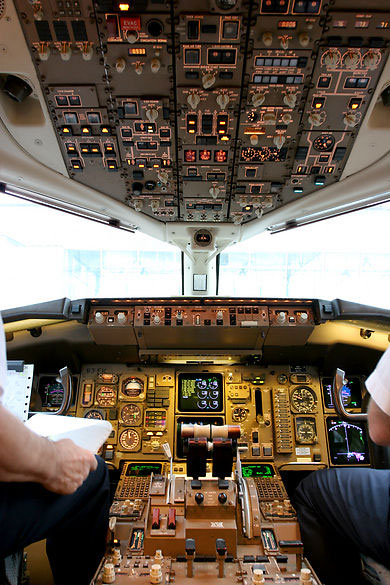 Allied Pilot Association (American Airlines pilot union) announces adoption of iPad to reduce costs. Summary:
Less weight for pilots to carry, reducing injury
Immediate chart update
Lower paper + distribution expenses
Reduced fuel consumption due to reduced weight
First Officer Hank Putek, a member of the APA Safety Committee who has led the union's efforts to develop and deploy EFBs:
"By eliminating bulky flight bags filled with paper, EFBs mean less weight for pilots to carry, reducing the possibility of injury on duty," Putek said. "In addition, they enable pilots to immediately download updates, rather than waiting for paper versions of required documents to be printed and distributed."

Along with lower paper printing and distribution expenses, reduced fuel consumption represents another EFB benefit. The devices weigh approximately 1.5 pounds and replace paper flight manuals easily weighing 35 pounds or more that pilots are required to carry while operating a commercial flight.
MarketWatch reports that:
"Use of the Apple Inc devices will reduce enough weight that it would cut the airline's annual fuel bill by about $1.2 million."
Being 777 pilots from the airline's Los Angles crew base flying from Los Angeles to Tokyo and Shanghai will be the first to get iPad in the program's final testing phase.
American Airlines will be using Jeppesen [App Store] for iPad (free, subscription required).
Recently, Alaska Airlines replaces paper with iPad electronic flight bag with FAA approval.

Related Posts