Long Lines for iCloud at Moscone Center 2011 WWDC
Long lines formed overnight at 2011 WWDC, where Steve Jobs will announce iCloud and possibly revolutionize cloud computing.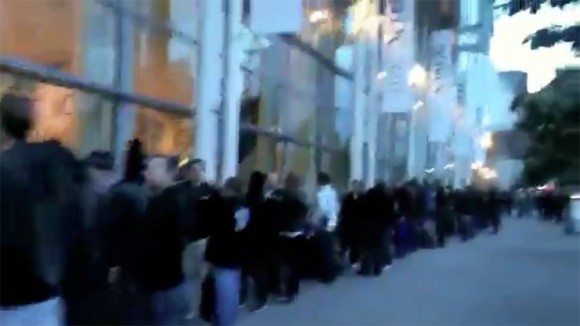 Video from 6:15 AM, when the line was 4 blocks long. Apple WWDC 2011 keynote is scheduled for 10 AM Pacific (1 PM Eastern) time today.
Due to the record number attending the 2011 Apple Worldwide Developers Conference (WWDC), developers and journalists are getting in line extra early to get a seat in the main auditorium instead of the overflow room.
[youtube]

Related Posts