Wood MacBook Pro Laptop Stand
Dopludo Collective makes beautiful wooden MacBook Pro laptop stand.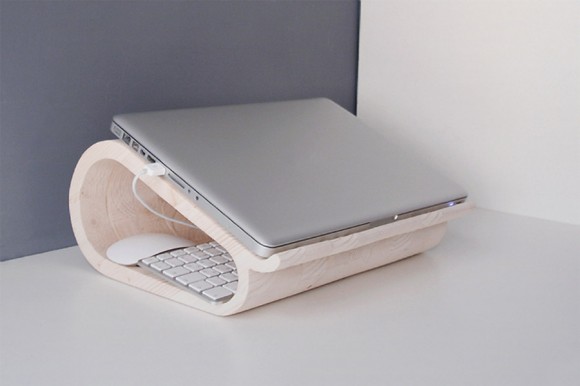 The "portable" wood laptop stand with a keyboard and mouse compartment, is shown with MacBook Pro laptop with Apple logo photoshopped out.
No price listed. Seems to be a concept gallery piece (translation: expensive / prototype).
As for us, we use the Rain Design mStand [Amazon $47.98
] for our MacBook Pro.

Related Posts