REVIEW: Amazon Launches Mac Software Download Store
To compete with Apple Mac App Store, Amazon just launched Mac Software Store, with Microsoft and Adobe on board. OP review of pros & cons.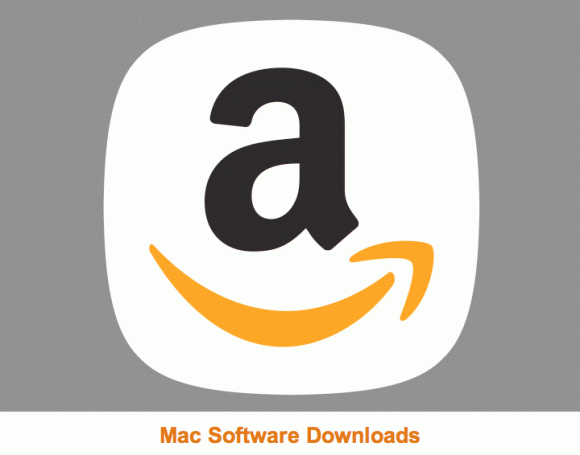 Amazon launched Mac Software Store
this week with Software
and Video Games
sections. There are few hundred software titles from Microsoft, Adobe, Aspyr, Electronic Arts, Feral Interactive, and other publishers. As a launch offer, you can save $5 with coupon SAVE5MAC (good through June 1, 2011).
Some software downloads are exclusive to the Amazon software store (instead of Apple's store) at this time, including Microsoft Office 2011 Home & Student
or Home & Business
, Adobe Photoshop Elements, and Intuit QuickBooks 2011
for Mac.
Pros: Amazon Mac Software Download Store
What's good?
Some software that are not in the Apple Mac App Store
Mac OS X 10.5 (and some 10.4) software (Mac App Store is 10.6 and up)
Purchases are associated with user account, and can be re-downloaded free of charge, just like Apple Mac Store.
Occasional sales expected. Microsoft Office is 28% off, and [Call of Duty 4: Modern Warfare] is 50% off at $25 (not steam).
Cons: Amazon Mac Software Download Store
Very few software from independent developers at launch. Amazon seems to be courting mainly large publishers. Apple Mac Store is open to all publishers, and many independent developers have had success.
Instead of 2 steps (clicking buy then enter account credentials), the Amazon store takes 7 (short) steps. Not as easy to use as Mac App Store or Steam.
Installation terms are not as good as Apple's up to 5 computers policy. Amazon: "The number of computers eligible for installation will vary." For example, [Office Mac Home and Business 2011] has limit of "2 installs." But it's unclear whether it's lifetime installs.
No mention on type of DRM. ObamaPacman.com suspects that similar to boxed software, there will be various exclusive DRM and activation methods.
No Apple Mac App Store auto save / iOS like Auto-resume.
No word on future software update. Will Amazon approve them? Will it happen independently for each software?
Publishers are likely to be at the mercy of Amazon, at times receiving much smaller share of revenue than Apple's store. For example, Amazon can cut the price of products for promotions (it often does for other digital contents). What happens when Amazon offers a piece of software for free? Perhaps Amazon offers "revenue share" on $0?
Apple vs. Amazon: Background
Apple surpassed Amazon to become the leading music store years ago, so Amazon has been trying to play catch up.
The Amazon music store offers occasional loss leading sales, including a $1 sale of Lady Gaga Album 'Born This Way', which melts down the Amazon digital download servers earlier this week.
Apple iOS App Store is a successful software download store that opens up software distribution to independent publishers. Thus, some large publishers with their own agenda, such as Adobe and Microsoft offer very few titles in the Apple system. Although the Amazon store launched with a few exclusive titles, those same publishers also did not offer that many titles on the Amazon system either, probably testing out the water.
App Store Trademark
Recently, Amazon tries to leech off trademark of Apple's successful "App Store" for iPhone, iPad, iPod by starting Amazon "Appstore for Android," resulting in an Apple lawsuit. The case is unlikely to be resolved anytime soon.
This time, Amazon did not copy the Apple "App Store" trademark, showing that a content download store has plenty of options besides copying Apple's trademarked name.
Who will win? Perhaps a combination of both. Here's a (currently free) game to try out the Amazon Mac Software Download Store: [Airport Mania: First Flight
], $6.99 off. Despite the low stars rating right now, OP has no problem with it (we submitted a short review of the game but Amazon says it'll take 48 hours to post it).
PS. Use the Amazon search box on the sidebar if you like to support OP.
Amazon Mac Software Download Store "logo" created by ObamaPacman.

Related Posts