Peter Lindbergh's Engraved Mac From Puff Daddy
Engraved Apple computer owned by German fashion photographer and filmmaker Peter Lindbergh.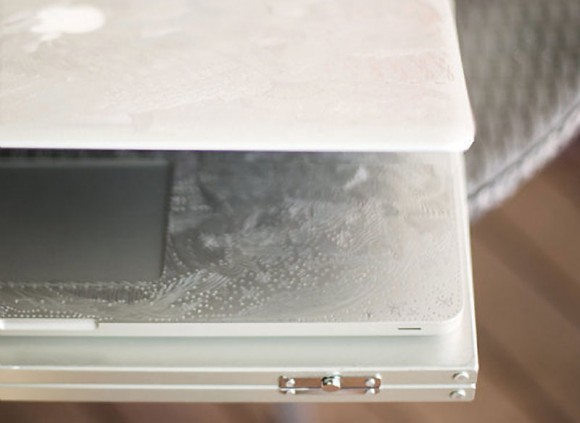 Artist: Jona Cerwinske. Commissioned by Puff Daddy (Sean Combs). The story is that the engraved unibody MacBook Pro was a gift to Peter Lindbergh, from P. Diddy.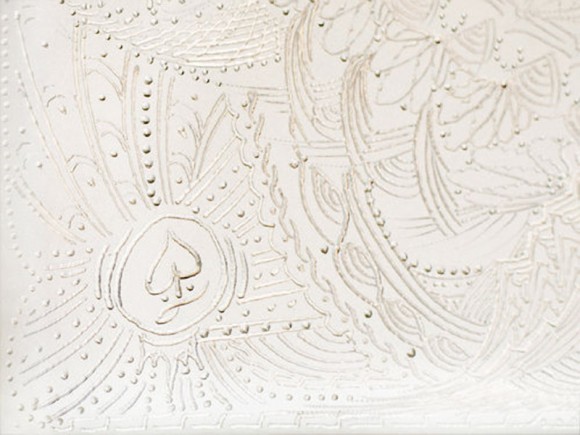 No word on whether it comes with an engraved iPhone. Quick, someone get him an Obama Pacman sticker.
Cindy Crawford Nude, by Peter Lindbergh
Peter Lindbergh is the photographer of a famous Cindy Crawford photo shoot. (See below).
Here's Life's photo of photographer Lindbergh on location with Sean P Diddy Combs and Penelope Cruz at New York SoHO: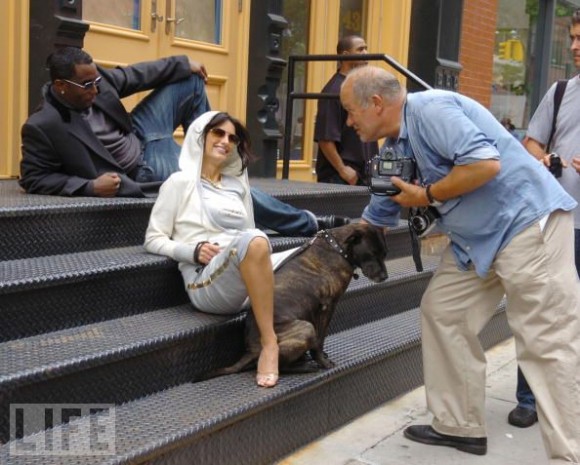 [via garancedore]

Related Posts