Megan Fox Uses iPad at Armani Lingerie Video Shoot
Megan Fox hot Armani lingerie behind the scene video features one happy iPad!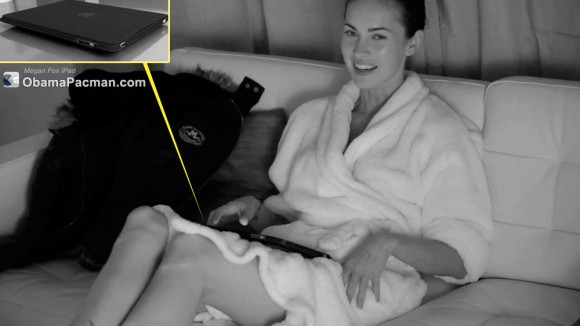 Video: Megan Fox Uses iPad at Hot Lingerie Photo Shoot
iPad in Apple case on lap of hot Mac + iPhone fan Megan Fox in bathrobe. Captured earlier this Spring at the Armani lingerie fashion photo / video shoot, before iPad 2 was released.
Since just about any successful photographer use a Mac, it's also no surprise that the Megan Fox in hot lingerie photos are previewed on the set by the photographer on an Apple Mac Pro.
Video: Megan Fox Armani Lingerie Video
Here's the finished Megan Fox Armani underwear commercial:
Gallery: Megan Fox Lingerie Photo Shoot

Related Posts