MacBook Air Gets Beautiful Leather Book Case
Handmade for the Apple MacBook Air and iPad 2. Genuine leather case with hard covers and hard spine.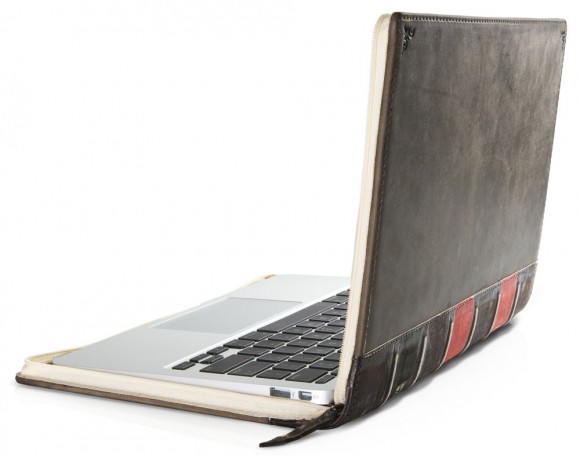 TwelveSouth, creator of leather book case for MacBook Pro has done it again. The new case is made for the 2010 MacBook Air, and conceals the ultraportable laptop inside the leather book case.
Exterior: hand distressed, one-of-a-kind leather case with vintage book design. There is subtle embossing to tell which side up. Protection: "Two hardback covers, reinforced corners and a tough spine offer solid impact protection." Interior: padded and lined. Has two soft elastic bands that can wear it as a case. Or use without band to use the BookBook as a sleeve.
The TwelveSouth BookBook case is available in either 11-inch (fits 11-inch MacBook Air) or 13-inch (fits either MacBook Air). [Available at Apple Store for $79.95 with free shipping.]
iPad / iPad 2 Leather Book Folio Hard Case
There is also a BookBook leather case for the new iPad 2 and original iPad: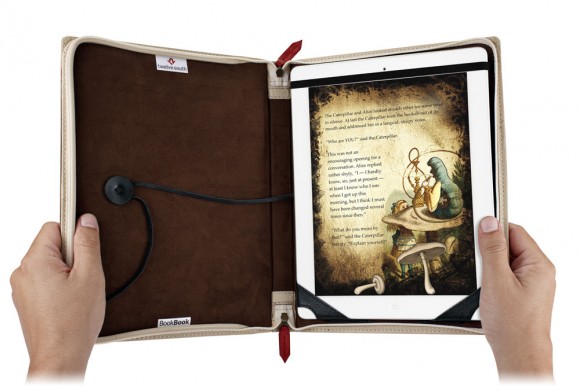 BookBook iPad case is available at Amazon for [$69.99 in black or with red leather corners].
[twelvesouth via cultofmac]

Related Posts