iPhone Location Data: Crowd Sourced Visualization Art
German group crowdflow is crowd-sourcing the Apple wifi & cell tower iPhone location data to make a database. Its example visualizations look like art.
iPhone Location Database: Crowd Sourced Visualization Art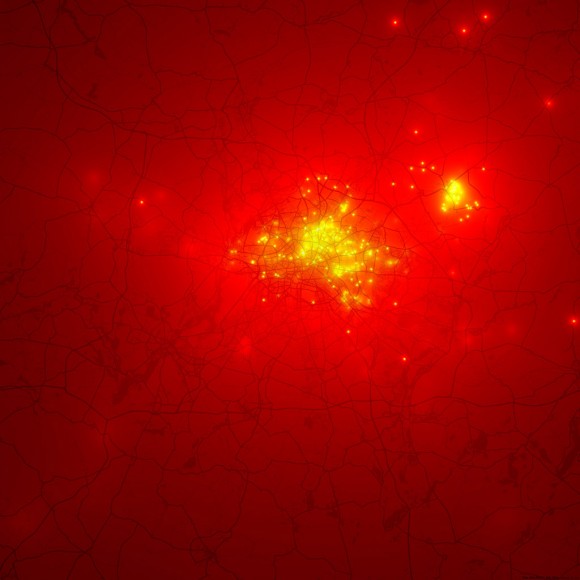 Image is a combined heat map of consolidated.db location database, from 10 iPhones in Germany. Its creator, crowdflow.net describes:
"We would like to combine as many of these log files as possible, create an open database of wifi and cell networks and thus visualize how these networks are distributed all over the world."
The visualizations are made with their custom software.
As of May 1, crowdflow released the combined database of 250 iPhones, containing 660.000 cell tower (8.6MB), 6 Mio. WiFi base stations (89MB). They are looking for more submissions from around the world.
You can submit your iPhone location database cache anonymously. They'll combine, clean and publish the databases as well as the visualizations under an OpenDataCommons license.
Will it be the new lava lamp? Anyone making a screensaver?
[crowdflow.net via macenstein]

Related Posts