Rumors Roundup: iPhone 5 = iPhone 4S, September Launch, Specs
Next generation iPhone 5 availability is expected in September 2011 as iPhone 4S, with different camera flash placement.
iPhone 4S Camera Flash Move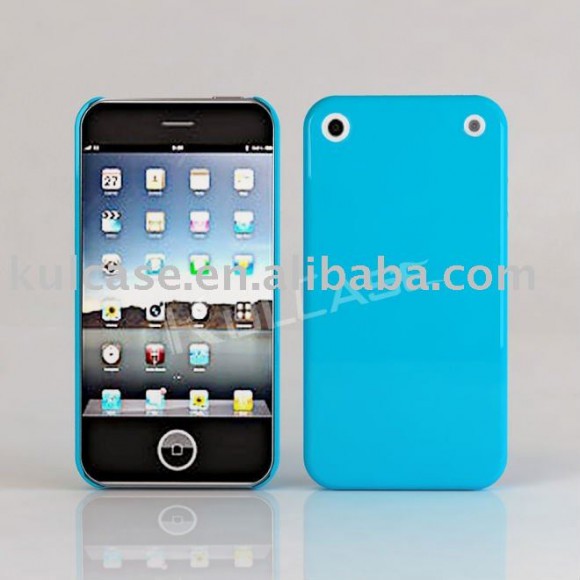 Leaked 2011 iPhone case design shows next generation iPhone 4S could get a different camera flash location. Macrumors: case maker Alibaba lists: "Newest design crystal case for apple iPhone 5g."
Earlier this year, iPad 2 mockup made from leaked case design proved to be pretty accurate.
Moving of iPhone 4S camera flash away from the lens will make sense for vertical photos (portraits), as it will reduce chance of red eye and provides a more flattering photo. Result: iPhone users screwed due to even better photos!
iPhone 5 / iPhone 4S Specs
Forbes reports on research note of analyst Peter Misek:
"According to our industry checks, the device should be called iPhone 4S and include minor cosmetic changes, better cameras, A5 dual-core processor, and HSPA+ support."
The iPhone 4S will likely be announced for new carriers Sprint, T-Mobile, and China Mobile. There will not be LTE because:
Qualcomm LTE chipset Apple would have used "is currently not achieving yields sufficient for inclusion in the iPhone 5."
More iPhone 4S Rumors
4″ Retina Display
Some believe that the iPhone 4S will have a 4″ retina display (but down to around 300 dpi from 326dpi) in the same form factor as iPhone 4. This would require a thinner bezel. ObamaPacman thinks it's unlikely because the display would be too close to the edge, especially when using cases. (Although most apps are designed to not use the edge, moving apps to different pages needs the edge).
Combined GSM / CDMA WOrld Phone
Another rumor is combination GSM / CDMA world phone. This would require another antenna redesign to fit in components for all different frequencies. Might be challenging for iPhone's small form factor but could happen if the antenna component size / technology improve. If this happens Apple won't have to stock both GSM and CDMA version of devices.
There's probably a higher chance of GSM iPhone 4S to support T-Mobile US (which uses an unusual frequency for mobile data) than for there to be a combined GSM / CDMA iPhone.
64GB iPhone 5 / iPhone 4S
64GB iPhone 5 / iPhone 4S is likely. Apple still leads the market with the 32GB storage option, going with 64GB of storage would keep up Apple's large lead over the competitors.
iPhone 4S should be available with both white and black versions.

Related Posts