iPad / iPad 2 Floor Stand: Perfect for ???
Who would buy a floor stand for their iPad or iPad 2? Secret revealed.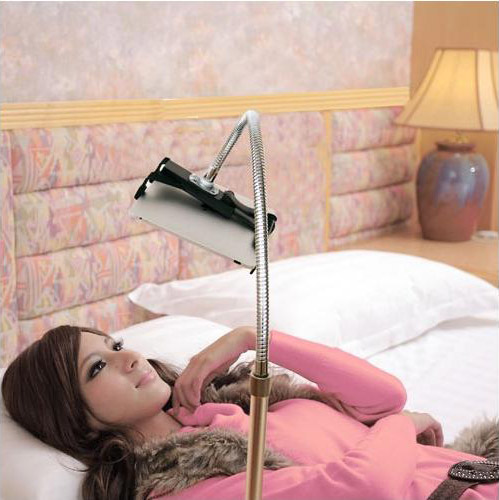 Why would anyone used a stand to "read" in bed when the iPad is so light to hold by hand? Perhaps the stand can better be used for public speech, band performance, or accessibility device that can bend depend on user's height?
Macenstein noticed that this iPad 2 floor stand is "designed for one purpose and one purpose only."
"You are a woman (who likely resembles the woman pictured here, but with far less clothes) who needs to hold her iPad 2 steady while performing some beautiful, sensual, tantalizing act via FaceTime."
As for man, replace beautiful Facetime SexyTime with "unmentionable act."
USB Fever is selling the "Heavy Duty Floor Stand for iPad 1 & 2 / Table PC / Pad Computers" for $180.

Related Posts