iPad 2 China Launch, Beijing Apple Store Sanlitun Line Photos
Apple launched iPad 2 in China today to huge demand and long lines, sold out in 4 hours.
Beijing Apple Store Sanlitun iPad 2 Launch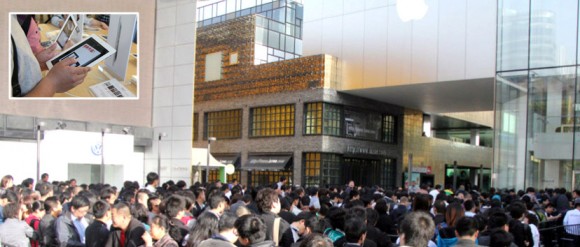 Photos by micgadget from Beijing Sanlitun Apple Store this morning. Hundreds of customers and scalpers were in iPad 2 line, and all inventory sold out in 4 hours.
iPad 2 16GB is available at 3688 yuan ($568), 32 GB models at 4,488 yuan ($691), and 64 GB models at 5,288 yuan ($814). Only WiFi version available. No 3G.
Chinese iPad 2 Scalpers, Beijing Apple Store
iPad 2 scalpers are carries stacks of cash.

Chinese scalper with a stack of iPad 2.

Some of the buyers are scalpers, who are selling the iPad for 200-400 yuan ($30-60) more. There's a sign that says the Apple Store area is a no scalping zone, so the scalpers gather behind the sign.
Online China Apple Store Sold Out of iPad 2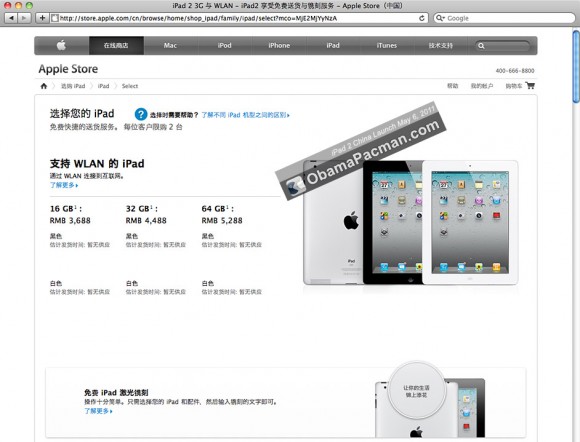 There is high demand for Apple products and Apple must be having very high demand in China too. The online Apple Store also offered the iPad 2 originally with shipping estimate of 1-2 week, but it has stopped taking orders after inventory was sold out.

Related Posts