Improv Anywhere Performs "Gotta Share" Surprise Musical Using Apple Gear
iPhone 4, Mac, white iPad 2 using Improv Anywhere interrupts Gel Conference 2011 in New York City with a surprise musical.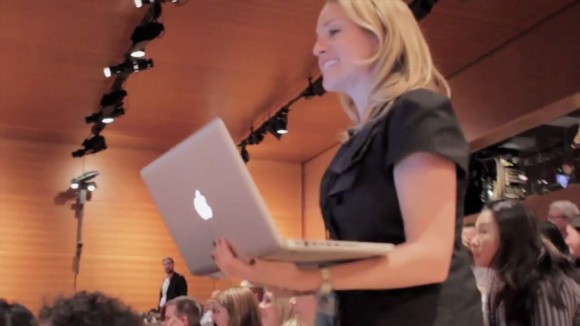 Video: Improve Anywhere Social Media Sharing Musical
Gel conference founder Mark Hurst introduces Michael Kayne to present Twirlr, a new social media. Interrupted:
Reaction to turning off mobile devices by the social media and Glee generation. Something about sharing on Twitter, Facebook, Tumblr, etc. But it's so easy to share with those Apple devices!
Featuring many iPhone 4s, Apple laptop, and iPad 2.
Related: Sit on my Facebook, internet love song.

Related Posts