I'm on a Mac: Apple Store Planking
New blog about planking in Apple Store, on Genius Bar, and elsewhere by employees and customers. Gives "I'm on a Mac" a new definition.
"A blog created for iPlankers, by iPlankers… Ask us anything. Except when the iPhone5 comes out. Seriously, no idea." – Apple Store Planking
OP note: latest iPhone 5 news here instead.
Planking on Genius Bar Plank
"This is the photo that started it all." Doesn't the Genius Bar look like a plank?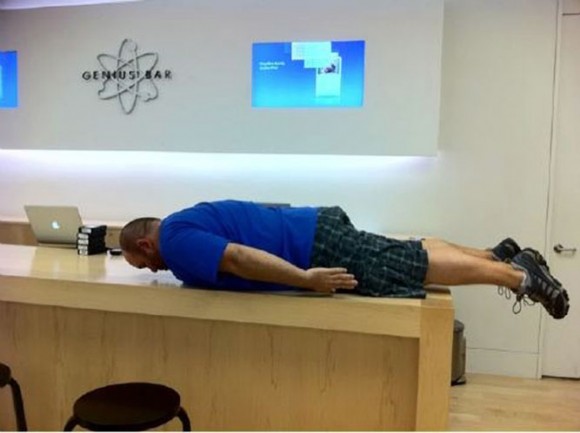 What's Planking?
Funny explanation of planking by funny Taiwanese animators NMATV:
Originally called "extreme lying down" at some places, planking is made popular recently in March 2011, when Australian National Rugby League player David "Wolfman" Williams planked and talked about it on the Footy Show.
See more at:

Related Posts